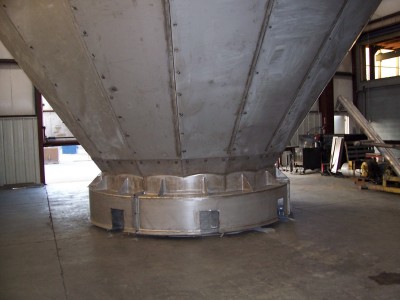 Each cart, skid, chute, funnel, or valve product has its own individual function, and each product serves a manufacturing process in its own specific industry. As in everything we fabricate, there is a wide variety of designs available in each of these items, built specifically for to the specs you need.
MetalTech's
craftsmen have the ability to design, fabricate, and install the right solution for your application.

Tanks
Hoppers
Carts
Valves
Skids
Chutes
Valves
Funnels
Bins
MetalTech
will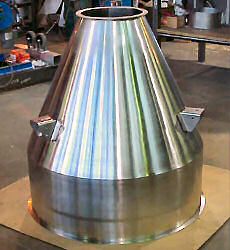 service products in a variety of applications and sizes. Each stainless steel tank or hopper we fabricate and install can hold your material from dry ingredients to liquid substances.
We have the capabilities to fabricate and install a tank, bin, or hopper from 2ft. to 14ft. in diameter or square and from 4ft. to 45ft. tall. Stainless steel material thicknesses range from 16 gauge to ½" plate.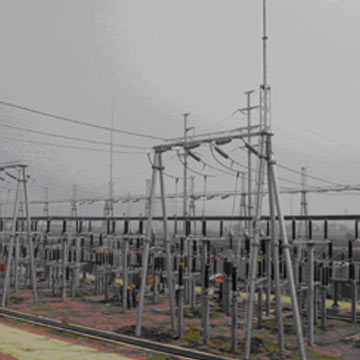 Steel Frameworks Electric power substations
Steel Structure of high voltage substation
Communication & specialty steel structures
Switchyard structures
"If it's metal, we can make it"

MetalTech

is a steel & metal fabricator capable of fabricating almost anything made from metal. "If it's metal, we can make it".
We can fabricate your design or create a custom design to suit your needs.
MetalTech

w
ill match all specifications. We can assist in your re-designs and revisions to meet your changing needs for fabricated metal or we can handle your steel fabrication needs from measurements stage through the installation onsite and maintenance for the life of the fabrication.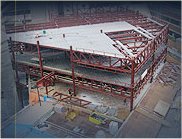 All types of Structural Steel works
Mild Steel Tanks
Stainless Steel Tanks
Hoppers
Chutes
Custom Conveyors
Air handling items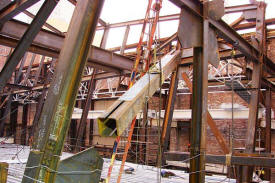 Stainless Steel
MetalTech designs, fabricates, modifies, repairs, and/or installs custom stainless steel.