Precision Measurement Instrument (PMI) Set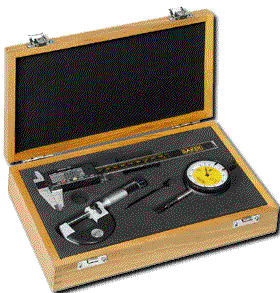 Three most commonly required measuring tools in an exquisite wooden box. Many workshops and jobshops have found this PMI set an invaluable aid to their work. Many corporate houses have chosen PMI set as their industrial gift article because of its aesthetics and high utility value. A must for Engineering Colleges and Technical Institutes..

MetalTech
carries Baker measurement devices because there is a confluence of technology and artisanship.